Archives: November 2012
November 28, 2012

Cramer: No deal before January fiscal cliff deadline… Sell stock gainers before to 'save a ton' on taxes…

Lockheed (LMT $94) scrambling to close F-35 fighter contract…

Fed probably preparing new pre-emptive QE for 2013…

10 charts: What's holding back the economy…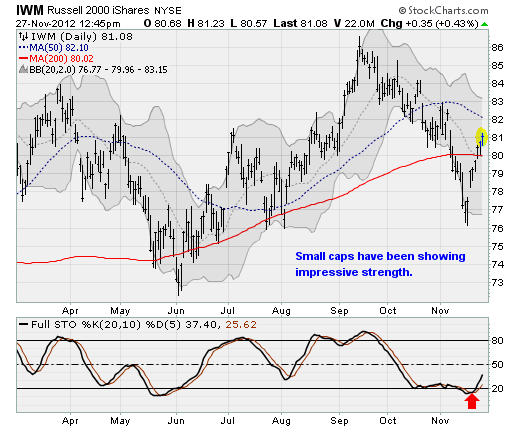 STOCKS TO CLIMB WALL OF WORRY?
---
---
November 27, 2012

American economy, markets downshifting…
---
November 26, 2012

Durbin on the fiscal cliff: 'Much progress hasn't been made…'

Without agreement, US 'will be in recession by spring…'

With just five weeks to go, GOP won't agree to tax increases, Dems won't agree to entitlement changes…

'Emboldened liberals' may go over cliff rather than accept a 'bad' deal…

Revisiting the 1986 tax reform strategy might help…
---

One more down leg to go in the stock market…

Expect more noise than signal this week…

Recent selling has been 'rational and levelheaded…'

Macro issues: Japan and the weakening yen, China's recovery, eurozap, US housing v fiscal cliff…
---

Why Japanese stocks look good…

Party of 'unlimited monetary easing' maintains lead…

Five years of yen strength have crushed export sector valuations…
---

Impending defense budget cuts are no big deal…

Contractors stockpiling cash nonetheless…
---
November 25, 2012

We must make the payroll tax holiday permanent…

Corporations reluctant to undertake major new projects…

How about some pro-growth tax reform?

Boehner: Obamacare 'has to stay on the table…'
---
November 24, 2012

Draghi: Structural reforms are 'what will fully restore stability to our continent…'

Eurozone in worst quarter since dark days of 2009…

Spain's economy is so bad, Catalonia wants out…

No Franco-German axis at budget summit…
---
November 23, 2012

The market is pricing in fiscal cliff compromise, but we've probably seen the highs for the year…

US equity market to gain just 4-5% annually in coming 5-10 years…
---
November 22, 2012

The housing recovery is real, starts are approaching the psychologically important 1 million level…

Insiders are four times as enthusiastic as they were four months ago…

5 good economic points: household debt down, rates low, energy prices falling, layoffs done, housing cheap…

37% of respondents expect economy to improve, a 10-year high…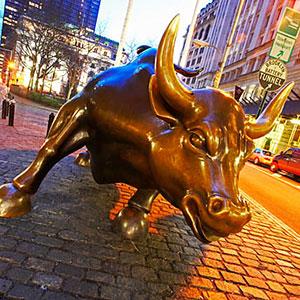 ---

Sell stocks now: serious issues likely to persist, upside limited, downside potentially significant…

Goldman: S&P 500 will end year at 1250 (10% below current 1391)…

Internal auditor: Inflation adjusted P/E10 ratio, historically low yields indicate 'the greatest stock market crash in history may be coming within the next few years…'
---

European finmins fail to agree on debt reduction for Greece…

Greece needs growth, not austerity, to avoid disaster…

Latest Greek "bailout" is just top eurozone countries boosting hedge fund profits…

'If American politicians fail to craft a sensible, sustainable, long-term fiscal consolidation, America will end up in the economic wasteland that is contemporary Greece…'
---

Homebuilder stock rally may be petering out…

But starts hit a 4-yr high in October…

And confidence hits a 6-yr high…

October starts 'driven entirely by multifamily apartment units… there is still big rental demand and low supply…'
---
November 21, 2012

Bernanke: A long-term fiscal-cliff fix could make 'the new year a very good one for the American economy…'

Morgan Stanley: Economy headed for 'twilight zone' of slow growth in 2013, worse without gov't help…

Grantham: 3% US GDP growth is gone forever…

At least the American dream is thriving — in Canada…

NEXT U.S. CREDIT
DOWNGRADE WON'T MATTER…
---

James Grant: Fiscal cliff is the Y2K of 2012… 'Stocks bought well are going to do well. Bonds yielding nothing are not…'

The switch from tech stocks and small caps to junk bonds and REITs will not end well…

Junk-bond ETF short-interest skyrockets…
---

'Hewlett-Packard (HPQ $11.71) yesterday accused Autonomy's former managers of a broad range of financial falsehoods resulting in an $8.8 bil writedown…'

Duped: Autonomy deal part of a pattern of bad ideas…
---

Japan's Kansai Electric and Kyushu Electric to buy 1 mil tons of coal from Florida-based Oxbow…

World Resources Institute: 1,200 new coal plants planned worldwide…

'Japan's power generation from fossil fuels has risen steeply in the wake of the Fukushima nuclear accident in March 2011, with most of the country's nuclear plants still sidelined for safety checks…'
---
November 20, 2012

Goldman: Fiscal cliff uncertainty, capital gains tax hikes, debt ceiling pose significant downside risks…
AllianceBernstein: 'The risk of ruin after 30 yrs approaches 100% if you are a typical American and if you have a portfolio in bonds right now…' Oppenheimer: 'People, out of fear, are getting poor slowly…' BlackRock: 'We are in the midst of a major deleveraging in the entire developed world…'

BANKS VULNERABLE TO BOND BUST…
---

November home-builder sentiment highest in more than six years…

'Builders are reporting increasing demand for new homes as inventories of foreclosed and distressed properties begin to shrink in markets across the country…'
---

Williams: With Abu Dhabi-based Mubadala raising its stake in AMD (AMD $1.92) to 19% from 15%, bankruptcy risk is minimal. Shares should rebound to $3-4 range as such fear dissipates…

Is it worth speculating on an AMD takeover?

At $2, lots of turnaround potential and recent insider buying…
---

France loses its AAA credit rating at Moody's…

Moody's: 'The predictability of France's resilience to future euro area shocks is diminishing in view of the risks to economic growth…'

Second French sovereign-debt downgrade this year…

'The French economy is too regulation-bound, the French budget is too heavy on the deficit, and if the euro goes down, France is going with it…'

Citigroup: 'The French downgrade may presage others to come…'
---
November 19, 2012

'The fiscal path that America is on today is simply not sustainable…'

We need action, not words, 46 days from the fiscal cliff…
---

Beware this stock market: 'If you try to get out in front of all the happy talk, you likely will be gored…'

2013 looks eerily like 1937 in four fearsome ways…

The stock decline so far is about more than the fiscal cliff: Fed losing effectiveness, earnings dropping, eurozone in recession, China slowing…
---

Yen in trouble as Japan prepares 'unlimited' easing…

7-month low against the dollar…

Japanese stocks on fire, up 5 pct in the past week…

Long-time Japan bear Kyle Bass hasn't shorted the yen — until now…
---

Is voter turnout the GOP's main problem?

Portman: Democratic turnout was better than even Dems thought it would be…
---
November 18, 2012

Greenspan: Markets will crater if we can't solve the fiscal cliff…

Cramer: 'We were about to take off in this domestic economy after a slow recovery from the recession… Once again, Washington has pulled the rug right from underneath us…'

Solving the fiscal cliff will be postponed…

The stock market decline isn't just about the fiscal cliff…
---
---
November 17, 2012

Twinkies must be saved: 'Some things are sacred to American culture… Every American may have a personal Twinkie reminiscence…'

'A world without Twinkies is a world with a big hole in it…'

Customers swarming stores to get last Twinkies on shelves…

Fetching $100 and more on eBay…

Fear not: Hostess Brands is bankrupt, but the Twinkie will live on…
---

The great can-kick on the way…
---

How Germany is getting 100% renewable energy…
---

Another all-out Israel/Palestinian war?
---
November 16, 2012

If the CIA director couldn't keep his emails secret, neither can you…

Does the government have too much access to online activity?

Privacy laws haven't kept up with email, other technology…

Five things the Petraeus affair teaches us about online surveillance…

The sordid tale of a spook who didn't understand the internet…
---

Israel/Hamas conflict escalates…

Egypt tries brokering a ceasefire as Israel mobilizes tanks for ground offensive…

Israel must defend its citizens, Hamas has only itself to blame for latest strikes…
---

Want to see the future of America? Look to California, a stagnant mess…

Democrats now have a two-thirds majority in California legislature, no incentive to compromise…

'Republican' is now a toxic label in California, just 29.4% of registered voters…

'California has the lowest credit rating of any state and is second only to Illinois — the other state with a Democratic super-majority in the legislature — in unfunded pension liabilities…'
---

Romney: Free healthcare for lower-income people, Latinos, swayed them to Obama…

GOP confab: 'Romney failed to offer a vision that connected with everyday Americans, failed to respond to an early and ultimately successful attempt to define him as an out-of-touch corporate raider, and failed to portray his party as anything other than the party for rich white males…'
---
November 15, 2012

Hamas now in 'open war' with Israel, vows 'gates of hell…'

Fires dozens of rockets into southern Israel…

IDF: 'Hamas, not Israel, is responsible for civilian deaths…'

Israel announced operation on Twitter…

'Israel has a right to defend itself, but it's hard to see how Wednesday's operation could be the most effective way of advancing its long-term interests….'
---

Eurozone citizens: 'We have no future!'

'There is a social emergency in the south…'

Awaiting official drop into recession…
---

New Chinese in charge: Xi Jinping…

Pro-market reformer, staunch believer in power, visited Iowa this year…

Public anger growing over wealth gap, pollution, corruption…
---

This secession talk is 'idiocy of the highest order…'

Secession-mania growing due to disillusionment over federal spending explosion, civil liberty abuses…

Threats to secede are nothing new, but rarely followed through on…
---
November 14, 2012

Ron Paul: 'Zero percent' chance for a grand bargain. 'There will be something, but it will be very temporary…'

Boehner and McConnell assume good cop, bad cop roles…

Both political parties worry about upcoming compromise…

Obama wants $1.6 trillion in new tax revenue…

RYAN: OBAMA HAS NO TAX MANDATE…
---

The ever-weirdening saga of former CIA Director David Petraeus and associates…

Pretty pathetic that the top spy 'could not have found a more clandestine manner of talking naughty to his biographer babe than a Gmail drop box…'

Probably has a future at a defense contractor…

Lawmakers increasingly frustrated with FBI…

Let's be honest: The only reason anybody cares about the Petraeus affair is 'an unacknowledged prudishness, a stubbornly old-fashioned sense of family…'
---

White House will respond to 70,000 Texans demanding secession from US…

Petition to protect 'the original ideas and beliefs of our founding fathers which are no longer being reflected by the federal government…'

'Politically and peacefully… Texas independence will really happen. Folks, it is inevitable…'

Go for it, Texas. We dare you…
---

GOP obsession with losing the Latino vote 'has reached the point of absurdity…' Must avoid pandering to supposedly Latino views, show how conservative principles work for the melting pot…

By now it's clear that 'it's the economy, stupid' is not a timeless nugget of wisdom…

Romney on list of 'nice, moderate losers with no coherently articulated vision…'

Right-wing media failed conservatives: 'They lied and told you that Mitt Romney would win in a landslide. They cooked up stories about voter fraud and rigged polls…'

Meanwhile, Dems make good progress among wealthy…
---

Google: '…one trend has become clear: Government surveillance is on the rise…'

Government requests for personal data from Google in last six months of 2009: 12,539. In first six months of 2012: 20,938…'

The Google Transparency Report…
---
November 13, 2012

Eugene Robinson: 'It sure looks as if someone decided to keep the White House in the dark until the political season was over…'

Attention, right-wing fever swamp: Petraeus probably
didn't resign to cover up what happened in Benghazi…

Anyway, he will eventually testify on Benghazi…

'Menacing' emails referenced 'comings and goings' of top military officials…

Slideshow: 6 candidates for new CIA director…
---

'Liberals, by voting for Barack Obama, betrayed the core values they use to define themselves—the rule of law, the safeguarding of civil liberties, the protection of unions, the preservation of social welfare programs, environmental accords, financial regulation, a defiance of unjust war and torture, and the abolition of drone wars…'

Don't think for a second that Big Money lost its influence last week…

13-min video: The Obama drone doctrine…
---

The browning of America makes it a different nation than the one many studied in history class…

Bad news, GOP: You have problems with white voters, too…
---

The GOP lost last week because its 'message is confused, contradictory, and unconvincing…'

No, the problem was Romney: Too many flip-flops, too far right in primary, couldn't counter Obama's 'image of him as a rapacious, evil capitalist…'
---
November 12, 2012

Senate Budget Committee Chairman: 'I absolutely believe there is room for agreement…'

White House plans aggressive publicity campaign to support plan for tax increases and spending cuts…

Obama's 'spine has been stiffened' on raising taxes…

Boehner tells House GOP to avoid partisan showdowns…

The bipartisan tax package on the way…
---

Congress seeks fuller explanation of Petraeus affair…

Will investigate why the months-old scandal wasn't revealed pre-election…

Petraeus may still be called to testify on Benghazi…

FBI discovery began as cyber-harassment probe…

Woman who received emails from Petraeus's lover, Paula Broadwell, is Jill Kelley, 37, of Tampa, Fla…
---

Remaking the US into a welfare state…

Record high 15% of Americans on food stamps:

The US is becoming California becoming Greece…

Greece passes new austerity budget to get bailout, avoid 'complete suffocation…'
---

'Skyfall' breaks Bond film opening weekend record at $88 million…

Releasing 'Skyfall' overseas first may have boosted US weekend by $15 million…

An older, wiser Bond in a more somber film…

IMAX version not so fun: 'A line outside leads to another line inside that leads to a nice game of hurry up and wait…'
---
November 11, 2012

Rep. Peter King: 'I strongly believe that General Petraeus has to testify…'

Acting CIA Director Mike Morell will testify on Benghazi instead…

Resignation just one of many 'sudden' news dumps after the election…

Affair doesn't seem to justify resignation from CIA's top post…

Oddest aspect is that 'his going is no big deal…'
---
November 10, 2012

Lt. Col. Tony Shaffer: 'His legacy of success will not be diminished by any admission that he has the frailty and weakness of any man – he is human…'

FBI discovered CIA Director Petraeus's affair in emails…

Partly responsible for CIA's weak response to Benghazi attack?

Perfect timing: Just after election, just before Benghazi testimony…

Woman is Paula Broadwell, author of All In: The Education of General David Petraeus

7-min video: Broadwell interview on The Daily Show…

'A remarkable fall from grace for one of the most prominent figures in America's modern military and intelligence community…'

PETRAEUS QUITS CIA OVER AFFAIR…
---

Obama calls for middle-class tax freeze, upper-class tax hike…

CBO: Must reduce deficit to avoid trouble, but not too quickly nor too slowly…

Boehner says raising tax rates is 'unacceptable…'

If no action is taken before Jan 1 fiscal cliff dive, GOP 'will suffer the most…'
---

'Our culture has not caught up with the reality of stagnation. Our institutions are addicted to incrementalism. The only huge leap proposed is a leap backward: to slow down for the environment's sake…'

It's not just about Silicon Valley…

Worldwide financial systems stalling…

MIT's D-Lab helps developing world innovate…
---

After firing on US drone, Iran says it's ready for 'any threat…'

Israel says Iran slowed uranium enrichment timetable, pushing 'red line' out 8 months…
---
November 9, 2012

On the table: Medicare payments, home mortgage deductions, tax rates up and down the chart, business-friendly loopholes, and further budget cuts…

Obama gained leverage, seeks higher taxes on wealthy…

Will Obama or Boehner blink first?

The filibuster may need to be reformed to overcome gridlock…

The last Obama v Boehner moment cost the USA its AAA credit rating… This one won't: Both want to avoid disaster, and get credit for a landmark deal…
---

Karl Rove washed up as a strategist, now infamous as a donation waster…

Claims Obama won by 'suppressing the vote,' not outsmarting Rove's super PACs…

'Lost his mojo. He has become total spin, including spinning himself…'

Yet, after being dead wrong before the election, he was asked for opinions after the election…
---

Huge impact from election: Obamacare set in concrete, war in Middle East almost certain, debt will explode, secularism will rise…

Obama's reelection means Obamacare will undergo a more orderly rollout…

Boehner calls Obamacare 'law of the land,' says election changes mission to repeal it…

Spokesman clarifies: 'Speaker Boehner and House Republicans remain committed to repealing the law…'

David Frum: Four ways Republicans can improve Obamacare…
---

'Shellshocked' by loss, couldn't believe they had been so wrong…

'No such thing as a Romney Republican…'

Ann Romney: 'Absolutely, he will not run again…'
---

Romney's accidentally published victory website:

Among the would-be president-elect's messages: 'My priority is putting people back to work…'
---

The GOP needs to rethink immigration to win over Latinos…

Easy to fix GOP's hispanic problem: Propose a 'border fence plus amnesty' plan…

Baloney: Hispanics support Dems because they love government programs…
---
November 8, 2012

John Boehner: Can't solve fiscal imbalance 'overnight,' but must 'avert the cliff' with a down payment for real solutions in 2013…

Spiegel: Notes on the decline of a great nation: The US is 'frittering away its role as a model for the rest of the world…'

Obama reelection met with resigned acceptance overseas, seen as the lesser of two evils…

Fiscal cliff fears, Europe data send stocks tumbling…

ELECTION OVER,
ON TO THE FISCAL CLIFF…
---

Another storm targets New York, New Jersey…

More than 100,000 new power outages…

Chris Christie: 'I am waiting for the locusts and pestilence next…'
---

Greece passes another austerity bill, slashes pensions and salaries…

Protests: 'A running battle… It's an Athens urban warzone…'
---

How the heck did the GOP lose this one? 45% of Obama supporters were minorities. Can the GOP adapt?

With blacks, too, the GOP has a race problem…

1:28 video: 'The white establishment is now the minority…'

Is demography destiny, giving Democrats a permanent majority?

The Etch-a-Sketch, chameleon aspect of Romney did him in…

Republicans lost the culture war…

Decimated: 'They couldn't defeat a president with high unemployment and soaring debt…'

It wasn't that bad: 'Voters this week broke less Democratic than four years ago, not more, and many voted Democratic because they were put off by the Republicans, not captivated by the Democrats…'
---
November 7, 2012

Erick Erickson: 'The Romney campaign ran a bad campaign and only almost won because the president had a bad debate… Just please, GOP, — in four years let's not go with the 'he's the most electable' argument. The most electable usually aren't…'

White House, Senate, House all stay the same:
Americans paid $6 billion 'for the status quo…'

Which pundits were worth a darn…

Voters blame Bush in exit polls…

Obama succeeded in making the election
a pass/fail test on Romney's character…
Hispanics were an important part of Obama's coalition…

So what if minorities now control politics in America?

GOP can still slow down implementation of Obamacare…

Cheer up, GOP: Obama is a moderate Republican…
---

Warren defeats Brown in Massachusetts…

Thus ends the $68 million race…

Harvard professor's attacks on Wall Street fueled political ascent…

Campaign ads 'appealed especially to women…'
---

Stocks, Treasuries rise on Obama victory…

Obama victory means 'more inflation, more money printing, more debt, more spending…'

Will he finally overhaul the tax code?
---

6-min video: Romney's concession speech…

Transcript: 'This is a time of great challenges for America, and I pray that the president will be successful in guiding our nation…'

EJ Dionne Jr: GOP must 'expand beyond its base of older white voters and to translate right-wing slogans into a coherent agenda…'
---

23-min video: Obama's victory speech…

Transcript: 'Despite all the hardship we've been through, despite all the frustrations of Washington, I've never been more hopeful about our future…'
---
November 6, 2012
11:22pm EST
---
11:12pm EST
(Last almost-live SnapSheet update before Obama victory)
OF 270 ELECTORAL VOTES NEEDED TO WIN:
Obama 229, Romney 190
FLORIDA: Obama 49.8%, Romney 49.3% (94.4% reporting)
OHIO: Obama 50.1%, Romney 48.2% (67.6% reporting)
---
3:35am EST

Noonan: ' I suspect both Romney and Obama have a sense of what's coming, and it's part of why Romney looks so peaceful and Obama so roiled….'

Doubtful: The polls are right and Obama will win with 290 electoral votes…

No, Romney will win because a tie in the polls goes to the challenger…

Not this time: Sandy's 'October surprise' upended Romney, now an 86% chance of Obama winning – highest all year…

Obama should worry about losing independents, Romney should worry about losing swing states…
---

Is Obama or Romney better for stocks?

Markets couldn't care less which one wins…

At least the election outcome will show which economic indicators most influence voters…

Whoever wins will get to preside over a growing economy and look like a genius…
---

First-ever tie in Dixville Notch's midnight vote, an omen…

Still undecided? Follow this chart:

What if Obama wins the Electoral College but loses the popular vote?

Get to know OH Sec of State Jon Husted in case of a close vote in the key swing state…
---

Mondale, Dukakis, and Dole on losing the big election…

If Obama loses, Dems will blame first debate as they suffer 'the death of the dream of liberal realignment…'

If Romney loses, GOP will say they never liked him and realign policies for a diverse electorate…
---
November 5, 2012

Haley Barbour: 'The hurricane is what broke Romney's momentum…'

The truth about Obama's 'voting is the best revenge' line…

NY Daily News backs Romney: 'Four years after endorsing
Obama, News finds the hopes of those days went unfulfilled…

Bill Clinton: Romney wants to undo progress Obama made…

What the election means to stocks…
Sunday shows: Face the Nation, Fox News Sunday,
Meet the Press, State of the Union, This Week

'This race will be determined by turnout, turnout, turnout…'
---

Gergen: Election not "too close to call' — 'impossible to call…'

146 Electoral College votes now toss-ups…

Toward first Electoral College tie in 212 years?

Both sides deploying 'thousands of lawyers…'
---

It's hard to imagine voters celebrating a win by either of these two candidates…

Each became just a partisan stereotype under super PAC control…

2-min video: Ohio voters have had enough, 'it's harassment…'

Many vote early in Ohio to avoid trouble…
---
November 4, 2012

Krauthammer: 'If Obama loses, his presidency becomes a historical parenthesis, a passing interlude of overreaching hyper-liberalism, rejected by a center-right country that is 80 percent nonliberal…'

Whither hope? Obama lost his air of can-do heroism…

Gallup: Poll trends, composition of electorate favor Romney…

Wrong: If minorities turn out, Obama will win…

Key newspaper endorsements point to an Obama victory…

Besides, it's all about OH and FL — and Obama leads both…
---

Bloomberg: Fuel shortage will last a 'couple more days…'

Staten Island relief in short supply, feels abandoned…

Lights on in lower Manhattan, outer boroughs feeling slighted…

New Jersey voters upended by Sandy can vote by email…
---

In-depth look at climate change, Sandy, and extreme weather…

There's 'little or no evidence' that climate change created Sandy… Many scientists think warming has resulted in fewer powerful hurricanes…
---
November 3, 2012

New York Governor Andrew Cuomo: 'Anyone who says there is not a change in weather patterns is denying reality…'

Power outages could linger another two weeks…

NYC Marathon canceled, some will run anyway…

Statue of Liberty closed for 'foreseeable future…'
---

Barone: Romney will win a landslide 315 electoral votes…

Independents, economy watchers say Romney will win…

'Things are looking better for Romney than at any other point in this entire campaign…'

Biggest rally of campaign – in critical Ohio…
---

Electoral map says Obama will win…

Hits 3-point lead in critical Ohio…

Nate Silver bets Joe Scarborough $2,000 that Obama will win…

Romney 'inflicted serial damage on himself that can't be wiped away by a last-minute ad barrage…'

Strategy was to 'swamp us with so many flat-out lies that refuting them all would take a lifetime…'
---
November 2, 2012

Queens resident: 'I'm trying to get gas for my family. Everywhere you go, it's either a riot or there's no gas…'

80% of NY/NJ gas stations closed, tempers hot, fistfights in line…

35-year-old secretary: 'I've never seen anything like this. People are acting like animals…'

2-min video: Graphic language, aggravation…

Flashback to Japanese in similar straits after 2011 tsunami:
'Despite the line's length everyone remained calm and polite…'
---

Detailed Benghazi response timeline finally delivered…

New timeline: Officers on the ground responded quickly…

Classified cable warned consulate couldn't withstand 'coordinated attack…'

Tea Party leader: 'News media outlets are actively engaged in a cover-up of this incident on behalf of this White House…'

Thompson: 'Probably the biggest cover-up in American history…'

Buchanan: Due to media ignoring the issue, 'Obamaites' may skate past Nov 6, 'but an accounting is coming…'
---

Hurricane Sandy forces climate change ads into final days of campaigning…

Balog: 'Sandy is a wake-up call…'

McKibben: So the deniers have been beaten by Sandy and other overwhelming evidence. Now what?

Request to fossil fuel industry: Shift 'climate silence' funding to climate relief instead. 'It's time to make polluters pay for the damage they help create…'
---

Election still unbelievably close: Obama 47.4, Romney 47.3…

Romney's strategy: Smile at conservatives, then ignore them…

Noonan: How Obama went from hero to ho-hum in four years…

The truth about polling methodology, and why 'no mathematical model' can show an Obama re-election…

Romney attracting more independents, the key to victory in entrenched political landscape…

But 'Romney could clean up among independents next Tuesday and still lose…'
---

Bloomberg endorses Obama, cites need for climate leadership…

Says Romney 'reversed course' on the cap-and-trade plan he once supported…

Unclear 'how much his he's-the-better-of-two-bad-options endorsement' will help Obama…

Rich Lowry: The case for Romney…

E.J. Dionne Jr: The case for Obama…
---
November 1, 2012

Governor Chris Christie: 'It's really important to have the President of the United States acknowledge all the suffering going on here in New Jersey, and I appreciate it very much…'

Obama: '[Governor Christie] is working overtime to make sure
that as soon as possible, everybody can get back to normal…'

Both men achieving 'maximum political advantage…'

Opinion: Christie 'might as well just come out and say,
'Hey look at me, Mr. Bipartisan! Vote Christie 2016."

Bipartisan leadership on display already swinging polls in Obama's favor…

Romney first avoids FEMA questions, then issues clarification…

How other politicians are using Hurricane Sandy…

OBAMA NABS CHRISTIE FROM ROMNEY…
---

Thursday morning: Sandy death toll at 74…

Crisis shows importance of preparing coastal infrastructure for 'rising seas, big storms and other predicted consequences of climate change…'

Munich Reinsurance: North America is 'exposed to every type of hazardous weather peril' and is especially vulnerable to climate-change storms and events… 'We should prepare for the weather risk changes that lie ahead, and nowhere more so than in North America…'

Don't hold your breath: 'A bunch of people tweet about how we should probably talk about climate change, and then we don't…'

A portrait of Sandy's victims…

Recovery begins: $50 billion in damages, airports reopening, roads reviewed, Navy assisting…
---

Why isn't the Benghazi attack story gaining traction?

Because 'mainstream media's instincts run liberal, making groupthink inevitable…'

Was it wise to depend on a Libyan militia that clearly wasn't up to the job?

Awaiting two timelines from the Obama admin: Who knew what when, and when they did what in response…